Top 5 Bitcoin ASIC Mining Gear For 2020
January 4, 2020 - Expert Commentary, How-To Articles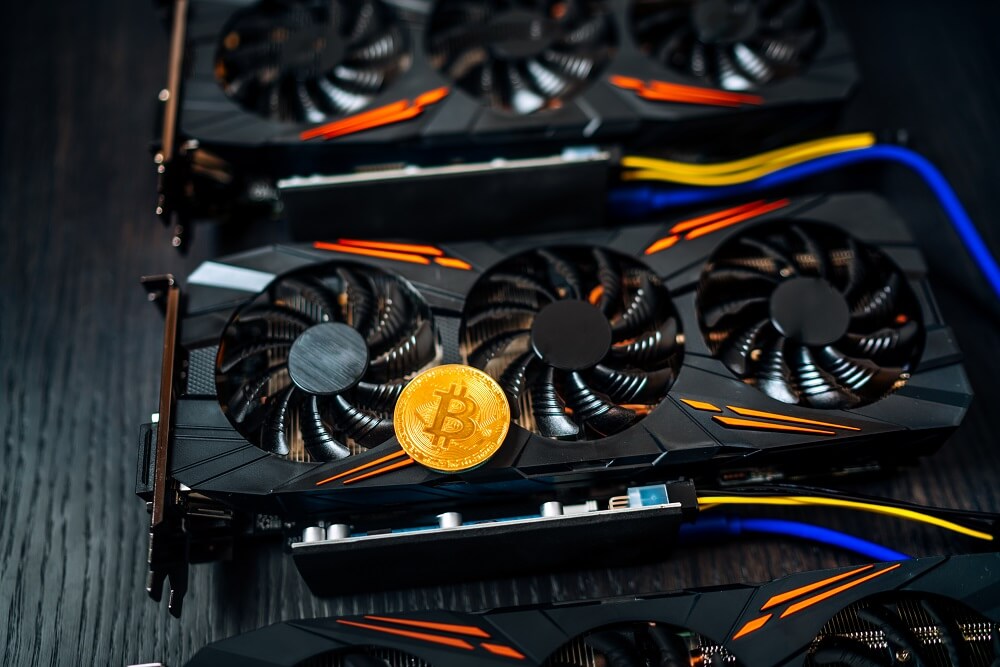 The cryptocurrency market had to be the best gift for savvy tech investors in the past half decade. Only true believers in the technology see the 1,000X gains as a mere bonus to their activities. The network's shield and elimination of third parties mean so much more to them.Initially, the network was shaky, but has since grown by leaps and bounds. With every improvement, the network gets better, oiled, and attractive even for the most critical. Bitcoin is the poster child for blockchain technology, and many fail to distinguish between the two.
Yet, Bitcoin is nothing without the development community and the nodes that are distributed all over the world. Complete distribution equals decentralization, an edge that underpins and gives the emerging sub-sector its most valuable trait.
The importance of Bitcoin Miners
Understanding Bitcoin is to understand how BTC mining takes place. Mining is an intensive process, and deployed chipsets, called Application Specific integrated circuits (ASICs) excel at nothing other than mining and actualizing the vision of the project's creator: Satoshi Nakamoto.
In the early years of Bitcoin, it was possible to mine Bitcoin straight from ordinary computers. However, with increasing popularity, the self-adjusting Bitcoin network hiked its difficulty. This adjustment meant innovators got to work, launching more gear and more effort to improve market share for them. As BTC demand rose and its price followed suit, a new industry emerged, so did new players.
Top 3 ASIC Manufacturers
While all these new multi-million manufacturers serve the same industry, tweaks here and there differentiate the brands affecting pricing and performance. Leading manufacturers of ASIC miners include:
1. Bitmain
The Beijing based company is the most popular manufacturer of ASICs. Its popularity means it is also the most dominant, carving a market share exceeding 50%. Bitmain is responsible for the AntMiner series. Over the years, their tools have proven popular with miners from across the globe. Each retails for around $1,100 but with a three-month warranty. Their latest release is the Bitmain AntMiner S17+ that supplies 73.00 Th/s while consuming 2920W.
2. Canaan Creative
Founded in 2013, Canaan Creative has its headquarters in China. Users of their mining gear claim that while Caanan's Bitcoin mining tools are stable, they are not as efficient as Bitmain's. Canaan is the second-largest manufacturer of ASIC chipsets after Bitmain generating 394 million in 2018 as revenue. Each Canaan miner has an Avalon controller from which up-to four other miners can join the single network. On November 21, Canaan listed at NASDAQ under the CAN ticker symbol after raising $10 million in its IPO. The AvalonMiner 1166 – 68T is their latest release. It supplies a maximum hash rate of 68TH/s, consuming 3196W of power.
3. Halong Mining
Halong is the manufacturer behind the Dragonmint T16 miner series. It started as an ASIC mining startup but has since grown to be one of the largest after Bitmain and Canaan. Most notably, Halong has endeavored to embark on aggressive marketing to highlight the benefits of their ASIC miners as part of an effort to impart sense to their products and to distinguish themselves from Bitmain. They poured a large chunk of their revenue into marketing. Their latest release is the DragonMint T1 Miner that generates a maximum hash rate of 16 TH/s while consuming 1480 Watts.
Other ASIC manufacturers include Innosilicon technology, BitFury, GMO Internet, and Zhejiang Ebang communication. There were rumors that Samsung will get involved in the coming years. However, there has been no confirmation of this. Should they, then considering their huge resources, the cost of ASICs would considerably fall, a boon for retail investors and a boost for decentralization and Bitcoin's hash rate.
Top 5 ASIC Gear for Bitcoin Mining
At spot rates, these are the top 10 SHA-256 ASICs going into 2020 are:
1. Bitmain: Antminer S17+ (73Th), also known as 266-Aa
The Antminer S17+ (73Th) specifically mines protocols that are based on SHA-256. This model will, therefore, mine Bitcoin and all of its hard forks. The utility is possible because they use the same consensus algorithm. Deployed, this is the best SHA-256 ASIC miner at spot Bitcoin rates of $7,090. This best Bitcoin mining gear has a maximum hash rate of 73Th/s and consumes 2920W of electricity. The miner got to the market in December 2019, weighs 11kg, and its cooling fans produce 75db of noise. Assuming the cost of power is $0.1 per KWh, the gear's daily profitability is $2.08 from revenue of $10.49. The approximated expenditure that goes in as the cost of power is $8.41.
2. Bitmain: Antminer S17 Pro (53Th)
Like the Antminer S17+, Bitmain's Antminer S17 Pro has a maximum hash rate of 53 TH/s from a power consumption of 2094W. Although it weighs less than the Antminer S17+ (73Th), its four fans are louder, producing 82db. For optimum operation, the ambient temperature must be kept between 5 – 45 °C and humidity at 5 – 95 %. At spot Bitcoin rates, this miner is more profitable than the Antminer S17+ (73Th) because of its low energy consumption. A miner using this gadget will remain profitable at current prices, earning $2.43 per day from revenue of $8.46. The daily cost of energy will be $6.03.
3. Bitmain: Antminer S17 Pro (50Th), also known as Antminer S17 Pro-50TH/s
This ASIC miner was released in April 2019, and each has a maximum hash rate of 50 TH/s consuming 1975W of electricity. It weighs 9.5 kg, and its four fans produce 82 dB of noise. Miners that use this gear are still in the green even if the cost of electricity remains at $0.10 per kWh. Directly dependent on Bitcoin prices at spot rates, miners earn $1.34 a day from a revenue of $7.03 and the cost of power being $5.69.
4. Innosilicon: T3+ 52T, also known as Terminator3-Plus-52T
The T3+ 52T model from Innosilicon has a maximum hash rate of 52Th/s from a power consumption of 2,800W. It was released in May 2019, and the model weighs 10kg. In full operation, it is as noisy as the Antminer S17+ (73Th), producing 75 dB. The ambient temperature must average between 5 – 45 °C and humidity at 5 – 95 % for the Terminator3-Plus-52T to be efficient. Mining Bitcoin using this model generates daily profits of $0.98 from an income of $7.31, with the cost of power being $6.34.
5. Bitmain: Antminer S17e (64Th)
This Bitmain model came into the market in November 2019 with a maximum hash rate of 64 THs, but its power consumption is 2,880W. The figure is higher than the Terminator3-Plus-52T, diluting its earlier hash rate punch. This is the reason why daily profitability is lower, at $0.70, from revenue of $8.99. The approximate cost of power, pegged at $0.10 per KWh is $8.29. It has four fans producing 80 dB of noise and weighs 10.5 kg.
Other ASICs
Mining Bitcoin and cryptocurrencies is a competition. It is an exhausting race that demands any miner keeps up with the latest news. Manufacturers continue to innovate to stay ahead of the pack and outdo their competition.
At the moment, there are two ASIC miners from Innosilicon: G32 1800 and G32 500. Both promise high daily profitability of $128 and $39 respectively at spot rates. Though the specific algorithm that it will best perform and remain profitable hasn't been divulged, their release will be in Jan 2020. Expectedly, their demand is already sky-high, given their low energy consumption and high profitability.
How to Mine Bitcoin Using up-to-date ASICs
Ultimately, the decision lies with the miner, the investor. However, for those who want to mine without worrying about stiff competition and high electricity costs, Advanced Mining is offering a way out. 
Through their platform and proprietary wallet, clients can not only purchase different packages but mine confidently from data centers that are customized for Bitcoin mining to maximize efficiency and profitability.
Advanced Mining operates data centers in Colorado and Alberta, and only partners with data centers that meet their high standards in politically stable countries like the United States and Canada.
Let your money work for you and begin mining today!