The Bitmain Antminer S19 Miner: The Benchmark for Mining Excellence
August 2, 2021 - Expert Commentary, How-To Articles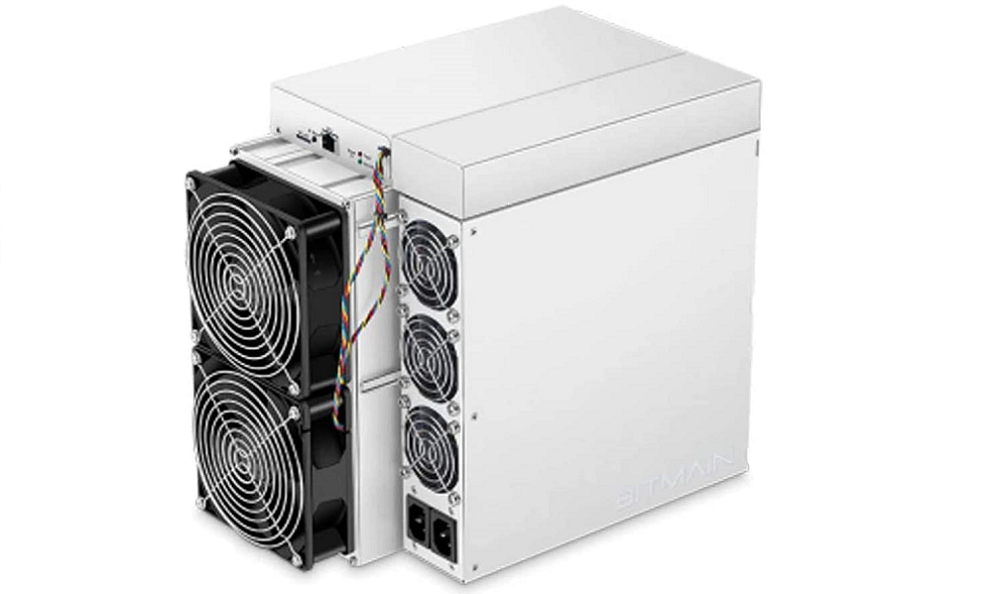 In all aspects of tech, the shiny new toy always garners everyone's attention.
Sometimes, the attention is for the right reasons. When a new version of any tool performs at a higher level than anything before, it changes the game. Earlier versions will struggle to compete with the niche market of vintage equipment, their only lifeline.
However, in some cases, older equipment has to bow down to the new king. In Bitcoin mining, equipment efficiency is like evolution: survival for the fittest.
Application-Specific-Integrated-Circuits (ASICs) changed the Bitcoin mining game for good. This industry is highly competitive, and the ability to mine at a faster clip takes out the competition.
At the moment, the Antminer S19 is doing to older mining equipment what ASIC rigs did to PC mining and Graphics cards.
Let's explore the salient features of this powerful miner.
Exploring the Antminer S19
In early 2020, mining powerhouse Bitmain announced plans for the release of next-generation equipment, namely the Antminer S19 and Antminer S 19 Pro.
The wider Bitcoin mining community would anticipate the release eagerly because Bitmain has a solid reputation.
Bitmain did not gain its market presence and dominance for nothing.
The world's largest equipment manufacturer has developed a reputation as the leading provider of quality equipment for miners.
Accordingly, Advanced Mining focused on creating a direct line with the company from early on to ensure that our miners would always have competitive equipment.
The headline statistic of any new equipment is the hash rate. Hashrate measures the computational power per second used when mining or simply the speed of mining that a specific model offers.
Bitcoin hosting facilities like Advanced Mining have this model as their headline Bitcoin miner.
Hash Rate Upgrade
For the S19, the equipment came in two variants.
One has a hash rate of 95 TH/s, while the other has a hash rate of 90 TH/s. Both versions have a power efficiency of 34.5+/-%5 J/TH.
The pro versions are even more impressive. One has a hash rate of 110 TH/s while the other variant has a hash rate of 105 TH/s. The power efficiency is even greater, with a power efficiency of 29.5+/-%5 J/TH.
To put this hash rate in perspective, the Antminer S17 has a hash rate of 56 TH/s. Even so, the oldest equipment, the Antminer, had a hash rate of about 13.5 TH/s. Therefore, the S19 is almost double the hash rate of the S 17.
A machine that is almost twice the processing power of its immediate predecessor is a massive engineering feat. It is seven times the power of S9 ASIC rigs, which, themselves, are significantly more powerful than the ordinary PC. This improvement over equipment produced about five years ago is a testament to the rapid innovation in Bitcoin mining.
Therefore, if someone tries to convince you to mine using your PC or purchase old equipment like an S9, they are probably taking you for a ride.
Selling of older rigs is common on sites like eBay as some miners try to dispose older equipment. However, they can barely compete against the power and efficiency of the S19.
Energy Efficiency
Energy consumption is a crucial aspect of Bitcoin mining equipment.
Their high energy consumption has a direct effect on the profitability of the equipment. It goes without saying that all equipment consumes fairly large amounts of electricity.
Proof of Work mining is intentionally labor intensive to ensure that no machines game the system. However, power efficiency is still a useful metric even for the most powerful equipment.
A single unit rates at 3,250W for power consumption. This consumption is slightly higher than the S17, but the output more than makes up for this level of consumption. Its power efficiency of 29J is impressive.
Note that the required input voltage for Bitmain Antminer S19 Pro 110TH/s is 220V. The wrong input voltage may probably cause equipment damage.
The need to build more efficient mining rigs is a recurring theme in crypto. This chatter is because Bitcoin mining has got recent heat for power consumption.
The S19 Pro rig has a custom-built chip from Bitmain, achieving power efficiency as low as 23 J/TH. Bitmain has improved the circuit architecture, which improves power efficiency.
Accordingly, more miners are investing in renewable energy.
Advanced Mining, as a professional Bitcoin mining gear host, has been using renewable energy since 2018 and will continue to champion green mining.
Cooling the machines is a vital part of the process. It is better to use this model in a customized data center to ensure that all the cooling and power requirements are optimized.
Miners are increasingly exploring immersion cooling to take care of their cooling needs.
Price Comparison
At press time, the Antminer S19 Pro costs about $13,600.
It is considerably pricier than the S17, which should be about $2,000 today. Prices for older equipment are even lower, with the likes of the S9 retailing for a few hundred dollars.
Still, many professional miners are stocking the S19 and S19 Pro. So much so that there has been a serious shortage of equipment this year.
Institutional miners are purchasing millions of dollars of equipment at once, stretching the supply capabilities of Bitmain.
Accordingly, most of the equipment manufacturers were sold out for the year. This supply shortage was made worse by a global lack of semiconductor chips. Sourcing equipment for personal use is difficult.
The reason for the rush is because of how superior the S19 and the S19 Pro are. They are simply the best equipment in the market. Any older equipment can only hope to compete if the mining difficulty of the Bitcoin network drops significantly. Even then, it is only a temporary reprieve before the landscape gets tough again.
Purchase the S19 through Advanced Mining
The S19 and S19 Pro are not the default choice of professional miners for nothing.
Their superior performance makes it a practical decision. Advanced Mining is an equipment reseller that has a direct line to Bitmain.
This direct line is useful at a time when getting equipment is difficult. We have managed to continue expanding steadily because we don't have trouble sourcing equipment. Therefore, we can leverage this connection to the benefit of our customers.
Additionally, Advanced Mining. has invested in state-of-the-art data centers to provide hosting facilities. The significant power consumption of the S19 means that mining at home could bankrupt you from the power bills. Our data centers are strategically located next to cheap renewable energy sources to mine efficiently.
Hosted mining makes it possible for anyone to purchase equipment and start mining. Ticking off the boxes of power and cooling improves the viability of a mining enterprise. Besides, you always own the equipment and can have it shipped to your location.
Visit our Mining shop page to learn more about Bitcoin mining!