China Learning from Past Mistakes? Bitcoin Is Now an Investment
May 25, 2021 - Crypto News, Expert Commentary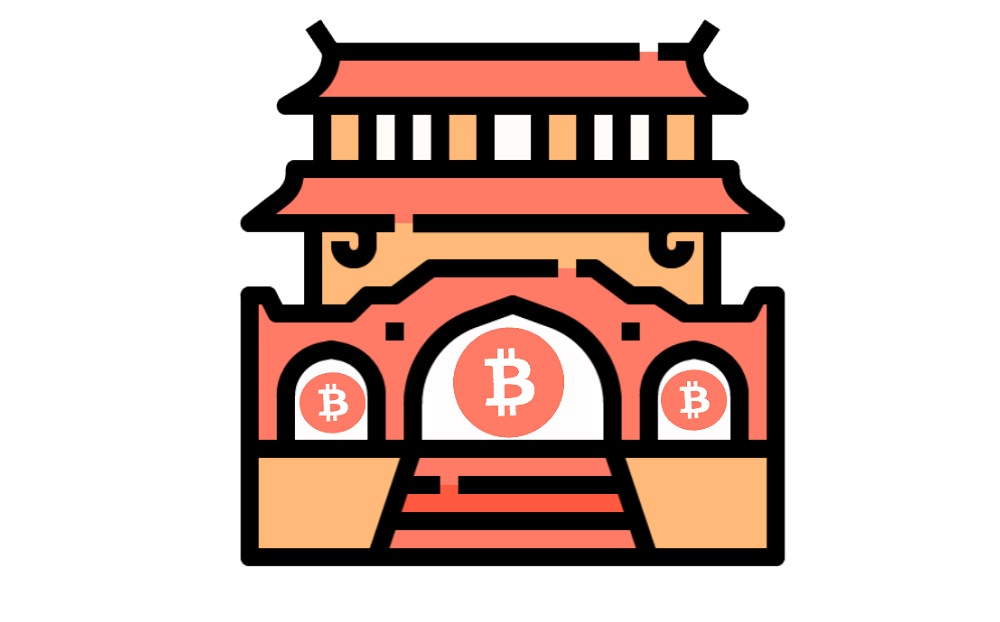 Admitting that you were wrong is part of life.
It isn't easy, especially when pride is at stake, but it is sometimes necessary.
China's government doesn't often relent on their stances. This tradition is understandable for a one-party state government that encourages continuity.
The Xi Jinping regime appeared to be on a trajectory to banning Bitcoin. In 2017, the government banned cryptocurrency trading and ICOs. The government also decided to shut down all crypto exchanges in one of the most lucrative markets. Additionally, the government has expressed its displeasure at the electricity consumption of Bitcoin mining.
Accordingly, the crypto community was pleasantly surprised in Jun 2019 when Xi Jinping praised distributed ledger technology. The country's Central Bank also started researching a national digital currency.
Still, any positive news of Bitcoin was welcome. Praising the blockchain is one thing; allowing free cryptocurrency commerce is another.
Recognition of crypto assets as investments
China's Central Bank deputy governor Li Bo stated on the Boao Forum for Asia on Apr 18 that encrypted assets should play an important role in the future. They can either be investment tools or alternative investments. He made these comments in a forum alongside China's former central bank governor Zhou Xiaochuan.
Bo answered a question regarding the measures the Chinese government had taken regarding cryptocurrencies. He acknowledged their impact and possibilities as investment tools. Bo also said that regulators would have to research what kind of regulatory environment; should there be for such an investment method.
Zhou distinguished between digital assets and digital currencies. He believes that the purpose of finance is to serve the real economy. These sentiments seem to indicate that the officials see Bitcoin as an investment rather than a currency.
Chinese officials are not careless with their statements. In a country where officials tone the party line religiously, these are not personal positions but an indicator of government policy.
Both pressed the point of regulations firmly. Regardless, this is probably the first time that the Chinese government has recognized the asset value of cryptocurrencies.
Naturally, governments would be hesitant to recognize Bitcoin as a currency. Currencies are a core aspect of sovereignty, and Bitcoin is a direct challenge to that. China is one of the more fierce protectors of sovereignty.
Still, the recognition of the power of Bitcoin is a helpful admission. This coin has battled through all barriers in getting a seat at the financial table. Chinese Bitcoin investors can look to the horizon with optimism.
It is unclear whether the government may soon ease restrictions on Bitcoin trading. China is a vast market, and any inroads will be significant for retail traders and exchanges.
What May Have Changed?
The current Bitcoin rally has been remarkably different from the last one. Institutions have their sleeves up, eager to join in the fray. Any illusions that Bitcoin was a passing fad are now gone. This asset is here to stay for the long haul.
Industry insiders view the comments by Chinese officials as progressive. It is a complete turnaround from the stances they took four years ago.
This asset has more than doubled in the past twelve months. A week ago, it hit a record-high of $64,000, a mark that is certain to be surpassed soon.
Bitcoin was a fledgling asset with mostly speculative ends four years ago. Today, many who purchase it look at the long-term possibilities. Institutions, Wall Street firms, and a few corporations have made significant investments. Tesla's billion-dollar splurge is certainly the most prominent.
The Chinese government is doing the logical thing. Bitcoin is now a viable, established, and growing asset class. China wants to get in on the action and regulate it. This asset has grown despite their crackdown and will continue to do so.
The possibilities of China positively regulating crypto are immense. It would open up the local market for local and international trade. With most of the Bitcoin mining activity already in China, it is a sleeping giant.
China will definitely want to exert a level of control over crypto commerce. Nonetheless, this change in tone is welcome. The Bitcoin market looks impressive but could only be the tip of the iceberg should all pieces fall in place.
The Central Bank is looking to create a digital Yuan. The officials also stated that stablecoins from centralized institutions would need to be tightly regulated. That said, the fact that they are entertaining these ideas is a win for all stakeholders in crypto.
Should digital Yuan come soon, it will likely trigger an arms race of national digital currencies. Such a currency offers a unique competitive advantage. Countries like the United States that have a vested interest in remaining ahead in global finance will follow suit.
Bitcoin Is Destined for Greatness
The change in stance by the Chinese government is indicative of their projections for crypto coins. It is here, and you might as well get used to it. The market correction is not a reason to panic, sell, and liquidate hard-earned gains.
Predicting how fast Bitcoin will rally is unwise. Bitcoin has often shown its sluggish or explosive aspects. One certain thing is that it will surpass the current record highs. The nature of this asset is one of dynamism and great resilience.
Even if the governments never recognize it as currency, it is better with the acknowledgment of its potential as an asset. The uptake of distributed ledger technologies is a tribute to Bitcoin's immense impact on the history of finance. This asset will only continue to grow in stature with time.
Bitcoin has got more upside in the long term. Banks like JP Morgan Chase and Citigroup all forecast Bitcoin to be worth $100,000 plus in the next few years.
Whales still have a disproportionate impact on the market. Less than two percent of accounts control over 80 percent of the Bitcoin in circulation.
By this metric, this market is still relatively illiquid. However, most of these whales are unlikely to be liquidating their positions without foresight. Most of them will see developments like the Chinese Central Bank's admission as an affirmation of their investment.
Advanced Mining Recognizes Bitcoin's Potential
Bitcoin was one of the best-performing assets of the last decade. It has started this year on a trajectory to outperform its previous exploits.
Advanced Mining taps Bitcoin at the source through mining using green energy sources. This process relies on quality hardware and the right conditions. Accordingly, we have cherry picked out sites across the U.S., like the state of Montana, where cheap renewable energy can be used to power data centers. 
Bitcoin mining is an intensive affair, but computers do all the work. Accordingly, Advanced Mining, coursey of their direct link with Bitmain, purchased 3,000 Antminer S19 and S19 Pro mining rigs, which are the best of the bunch. These machines verify Bitcoin transactions and earn transaction fees. 
We are bringing green Bitcoin mining to the masses and nothing dissuades Advanced Mining from helping the network grow in stature and potentially help improve clients' financial bottom line.
Check out our offer to learn more about Bitcoin mining!