North American Bitcoin Miners HODL Over 18k BTC, Confident on BTC Price Increment to Over $60k
October 7, 2021 - Crypto News, Expert Commentary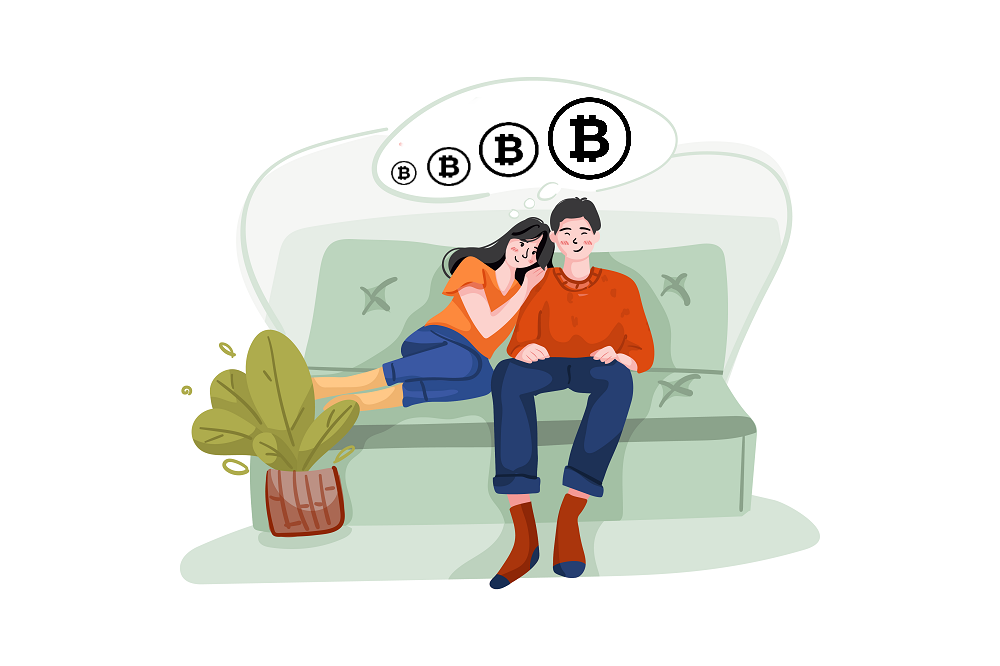 The U.S. is fast emerging as the Bitcoin capital of the world.
The numbers are there to prove that fact. It is the single biggest beneficiary of the mining exodus from China and emerging as the headquarters of crypto commerce. This rise has put the world on notice because of how rapidly North American miners have taken over the mantle in mining.
Therefore, the gathering clouds tell the tale. This market is going to prove fruitful for crypto entrepreneurs, and this future is beginning to show.
North American Miners Go Big on Crypto
The largest Bitcoin miners in the U.S. have collectively mined over 10, 000 BTC, year-to-date. This statistic is impressive even before you learn the value of half a billion dollars at current exchange rates.
What's equally significant is that these miners have earned nearly 40 percent of their output in the past two months alone. This period was significant because it coincided with the mining difficulty decline after Chinese miners exited en masse.
The U.S. is the largest beneficiary of the mining shift that came about when China pulled the plug. The surge in the past couple of months dates back to July, right after the Chinese ban came into effect.
Leading companies like Riot Blockchain, Marathon, Bitfarm, Hut 8, and Argo are the leading lights. There are the current Bitcoin mining companies that have a listing on the stock market. These companies had an incredible return in July, and their output in Q3 2021 should be higher than the 2nd quarter.
Accordingly, the largest miners experienced a 58 percent spike in July alone. The number of public companies is likely to go even higher, increasing the amount of investor capital that flows into crypto.
The Gains Were an Extension to Ongoing Trends
These companies invested aggressively in late 2020. Their expansion rate was so significant that there was an equipment shortage that hit the mining industry throughout 2021.
Leading mining equipment manufacturers like Bitmain had their equipment sold out for most of the year. Individual entrepreneurs had trouble getting equipment, given the overwhelming order from the large mining groups.
The reduction in competition from Chinese miners was a mere shot in the arm. These trends were already shaping up before the ban came into effect. The billions of dollars in investments just matured at the right time.
This collective output from the top North American companies accounted for over five percent of global Bitcoin mining revenue.
When you include medium-sized and small miners in the North American region, the share of mining revenue for North American miners is impressive. Other significant miners like Core Scientific are also helping make a dent in global mining statistics.
These large miners are only going to continue to ramp up their operations. They are like a kid who has tasted candy and will be craving for more. Bitcoin purchases by institutional miners are also significant and helped spike prices in the final quarter of 2020.
Crypto Markets Are on The Recovery Train
Bitcoin prices stuttered after the Chinese crackdown in May. It has never recovered to April highs of $60k+ but has made up most of its way there.
After a blip following the ban, the total crypto market cap is hovering around the $2 trillion mark again.
This price recovery and hash rate decline was a gold mine for North American miners. Without changing a thing, they suddenly made more profits than ever from their mining equipment. Bitcoin is still the superpower among crypto assets even though its market dominance is below the 50 percent mark, as had been the case for years before.
Such is the versatility and resilience of crypto assets. The gains in Ethereum Decentralized finance and emerging sectors like NFTs compound the utility that Bitcoin offers. The crypto markets will soon eclipse the $2.5 trillion market cap it hit in early May, and North American miners will be first in line to reap the rewards.
For an industry with no government bailouts, this resilience is tremendous. Bitcoin may be the tip of an iceberg for the full potential of what is to come in the future, a future that is already here.
Bitcoin Mining and Renewable Energy
A wise man learns from the mistakes of others.
China is less democratic than the U.S. That is not in doubt. However, trends like public opinion and the influence of outrage on regulation have some parallels. China used the significant electricity consumption of Bitcoin mining as justification for cracking down on this sector.
Now, Bitcoin miners in the U.S. and North America know better than to wait and see what regulators will decide. The proactive decision to start mining sustainably is both logical and smart.
Bitcoin is in its thirteenth year of existence. It has begun to earn its place among the leading assets in the financial world. This position is only as firm as the community's resolve to maintain it. One of the ways of entrenching this position is to align Bitcoin with the future of energy use.
Renewable electricity is both viable and accessible. This utility will enable Bitcoin to lessen its scrutiny in recent times.
Studies have placed total Bitcoin electricity at par with countries like Argentina. These statistics will sound less threatening if this industry promotes investments in renewable energy sources like wind, solar, and hydroelectricity.
North American miners must be at the forefront of this energy revolution. Tesla CEO Elon Musk has expressed his intention to promote green mining. Similarly, Jack Dorsey, through Square Inc., has pledged to invest more in renewable electricity mining. Such concerted action represents the future of Bitcoin investments and will hopefully spur further action.
Advanced Mining Champions Bitcoin Mining Using Renewable Energy
The clamor for renewable electricity did not start yesterday.
It became more apparent as this industry grew bigger, but there has always been room for sustainable mining.
With the environmental concerns of cloud mining, miners have the incentive to take their operations green more than ever.
Fortunately, we don't have that problem. Our approach from day one was to go crypto and go green. These concepts can work together to beautiful effect. The proof of this utility is our data centers in North America. They utilize cheap renewable energy to mine Bitcoin at a low cost and without compromising on sustainability.
We recognize that not everyone has these advantages. Mining solo at home can be expensive because it relies on electricity from the main grid for mining and cooling. Accordingly, we utilize these data centers to provide hosted mining facilities to prospective miners.
Additionally, our direct line to Bitmain offers us the chance to purchase high-quality equipment efficiently. We offer equipment reselling services to those seeking to delve into Bitcoin mining and help secure the Bitcoin mining. Visit Mining Shop to learn more about Bitcoin mining!